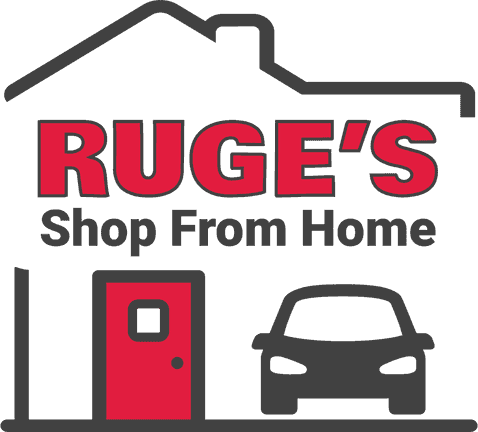 Shop for Vehicles from Home
At Ruge's Chevrolet, we understand that not everyone has extra time to spend at the dealership. That is why we supply everything you need to shop new and used vehicles for sale from the comfort of your own home. You can select your new Chevy vehicle or pre-owned option from our inventory, customize purchase or lease payments, apply for auto financing, get your vehicle trade-in value, and even upload the necessary documents to finalize your purchase. Once the deal is complete, we will schedule your delivery.
This process is simple and puts every customer first, but you may be wondering how you really know which new or used vehicle you want without visiting the dealership and taking it for a spin. You actually have two options to test drive the car you are interested in. Of course, you can always swing by the dealership for a test drive to see what you like and then complete the actual shopping process from home. But if you do not have time to do so and think you know what you want, you can take the vehicle for a test drive when we come by to deliver it; if it's not what you were expecting, we are always willing to figure something out to ensure you end up happy. Are you ready to get started with a dealership that always puts you first?
How to Buy a Chevy from Home
When you are ready to start shopping for your next car, truck, or SUV, we are here to help you through the process. Buying online has never been easier for Millbrook drivers than it is here and now with Ruge's Chevrolet. If you are not sure where to start, follow the steps below:
#1 Find the Perfect Vehicle
The first step is to find the vehicle you love. And with an extensive selection of new, used, and certified pre-owned Chevy vehicles, we are confident that we have the right one for you. And if you want something made just for you, you can custom build a Chevrolet right on our site. Whichever path you take, we are confident that you will be satisfied with your at-home purchase.
#2 Look for the "Shop from Home" Button
Once you have found the exact vehicle you're looking for in our online inventory, click the green "Shop From Home" on the page. From there, you can sift through your monthly car payment options, fill out the auto financing application, and pick a warranty package that matches your needs. You do not have to remember anything, though; the prompts on the screen will take you through the entire process.
#3 Submit Your Deal!
Once you have filled out all of the information needed, click the submit button, and we will be in touch as soon as possible to confirm availability and finalize your deal. From there, we will go over the final steps of your purchase and discuss vehicle delivery options. Simple and easy.
Shop with Ruge's Chevrolet Today
If you want to buy your next vehicle from your sofa, shop with us at Ruge's Chevrolet. Even if you are not quite ready to buy – that's okay! We are happy to walk you through all of your options over the phone or at an in-person information-only appointment. Contact us today to learn more or start the process of finding your next vehicle. We look forward to helping you!