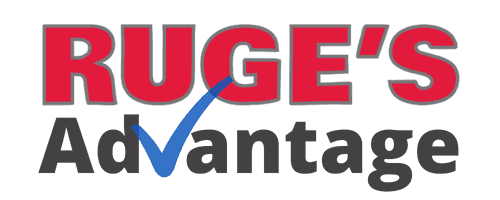 The Advantage of Shopping with Ruge's Chevrolet
We've always given you reasons to return to Ruge's Automotive, and here's another one: the launch of THE RUGE'S ADVANTAGE PROGRAM!
For the past 85+ years Ruge's Automotive has been serving the local community and helping our friends, family, and neighbors with all their automotive needs. Now, you get even more when you purchase with Ruge's. In addition to a stress-free buying experience, you'll also get worry-free driving for as long as you own your vehicle!


What is the Ruge's Advantage?
The Ruge's Advantage Program is standard on most every new and pre-owned vehicle purchase. This includes a LIFETIME Engine Warranty on all new vehicles and a 6 month/6,000 mile Powertrain warranty on used vehicles at no additional cost to you. It's simply our way of saying "thank you" and welcoming you to the Ruge's family.
Key Benefits of The Ruge's Advantage Program:
- When you purchase your new vehicle from us, you can feel confident in knowing you are protected by a lifetime engine warranty* which ensures repair or replacement of any covered engine component that fails during the warranty period.
- Unlimited Mileage/Unlimited Time - Engine coverage for as long as you own the car!
- When you purchase your used vehicle from us, you will receive a 6 month or 6k mile powertrain warranty. In addition to the powertrain warranty, you will also receive:
Rental reimbursement
Emergency roadside assistance
Trip interruption coverage
*See requirements and exclusions
FAQs:
What Vehicles Are Covered?
New Cars - Lifetime Engine Warranty ($100 Deductible)
Covers all internally lubricated parts contained within the engine block and cylinder head(s). Cylinder head, engine block and rotor housings when damaged as a result of the failure of a covered internally lubricated part. Coolant, fluids, lubricants, and filters when required in connection with the repair or replacement of a covered part.
Used Cars, Under 100k Miles - 6 Month or 6k Mile Limited Powertrain Warranty ($100 Deductible)
Covers the Engine, Transmission, Transfer Case, Drive Axles.
Who Provides the Warranty?
The Ruge's Advantage Lifetime Warranty is backed by Zurich Insurance Company. Zurich is one of the largest insurance companies in the world and the largest automotive dealer insurance provider.
How Long Does the Lifetime Warranty Last?
The Lifetime Engine Warranty on new vehicles is valid for as long as you own the vehicle -- unlimited miles, and unlimited time.
The Warranty is provided at no up-front cost to our customers. If needed, there is a $100 deductible at the time of service.
Does All Service Need to Be Done at Ruge's?
No, but we hope you will choose to service with us! See maintenance requirements above for more information!
Is the Warranty Transferable?
No, it is non-transferable, but will be honored for as long as you own the vehicle!
Requirements
It is your responsibility to ensure the oil warning light and gage, as well as the temperature warning light and gauge, are in proper working condition and not displaying signs of warning. To maintain valid limited warranty coverage, you must have your vehicle checked and serviced in accordance with the manufacturer's recommendations, as outlined in your vehicle's Owner's Manual. You must retain all copies of verifiable receipts and repair orders for maintenance services. These copies must indicate customer name, repair order number and date, vehicle identification number, odometer reading at time of service and a complete description of the service performed including required parts and materials. You may be required to provide evidence of all maintenance services.
Exclusions
Ineligible Models - Usage/Modification
Vehicles that are completed with non-factory modifications, or designed for ineligible purposes, will not be considered for coverage.
Used for commercial purposes, hauling, delivery, limousine service, ride share or transportation network (e.g. Uber, Lyft)
Used for hauling or towing in excess of the manufacturer's limitations and specifications
Used for rental, racing, speed contest or other competition, police car, security vehicle, emergency vehicle, shuttle service, taxi or commercial towing
Equipped to plow snow, whether or not the plow blade is attached
Modified for off-road usage or high-performance equipment including, but not limited to engine, transmission, drive axle, exhaust systems, suspension, lift kits, oversized/undersized tire
Vehicles with upfits
EV's currently excluded
Commercial Vehicles
Vehicles 15 years or older OR greater than 100k miles
*See dealer for complete list of disclaimers and requirements