Ruge's In The Community
For many decades, the Ruge's Auto Group has been committed to paying it forward and getting involved in our local community. Whether it's sponsoring events, volunteering, or donating to organizations in the Hudson Valley, Ruge's is proud to be a part of both the Rhinebeck and Millbrook communities
Share the Love
Perhaps one of our most notable efforts has been in partnership with Subaru of America through the Share the Love Event. This event comes around at the beginning of each November and allows us the opportunity to make donations to the Northern Dutchess Hospital. To date, we have raised over $300,000 with the help of our customers for the Northern Dutchess Foundation. In addition to the Share the Love Event, the Ruge's family has donated and raised millions of dollars to the hospital in order to fund new departments, buildings, and cover the costs of new equipment to better serve our those right here in our backyard.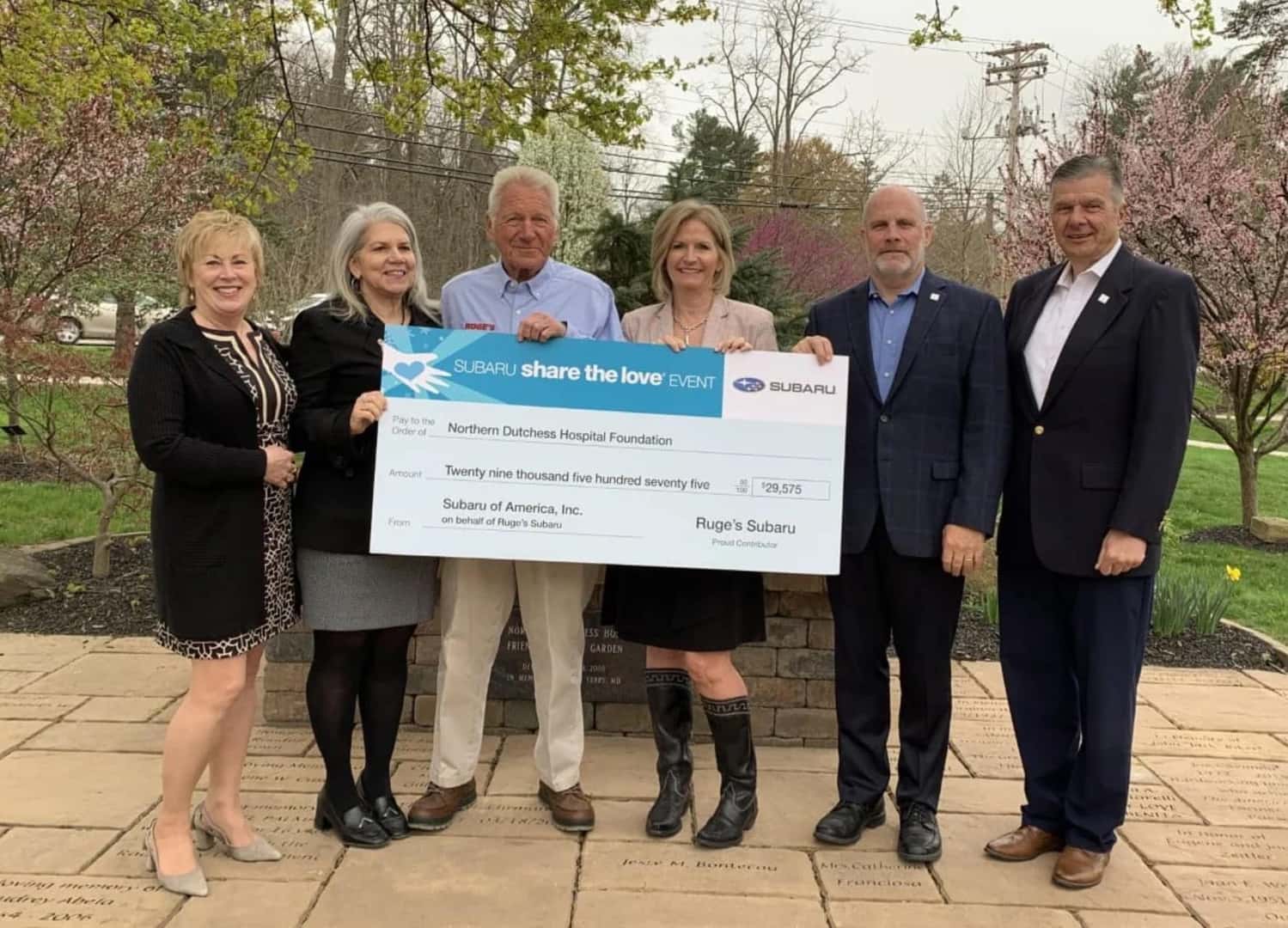 Sustainability
Sustainability has become an area of focus for us, and through programs like Subaru Loves the Earth, we have been able to help make a difference. The past few years, we've teamed up with TerraCycle, to help prevent showroom coffee cups, K-cups and snack wrappers ending up in our landfills. With their help, we are able to upcycle these into useful goods -- like park benches right in our area!
In 2021, we came across the Carbon Offset Company. This company works with businesses and individuals to get trees planted to help offset our carbon footprint. Through this partnership, we plant 15 trees all over the world for every new Subaru purchased at our dealership. This allows every new Subaru leaving our lot to drive carbon neutral!
To learn more about our partnership: Drive Carbon Neutral with Ruge's
Education
Through the past several years we've been able to provide funding for classrooms, donate school supplies and even cover unpaid school lunch balances at schools right here within Dutchess County. It's been an honor to help support our teachers and school staff who do so much for our children each and every day!

Ruge's is proud to offer furthering education scholarships to individuals graduating from Rhinebeck, Red Hook and Millbrook High School each year. The scholarships offer an opportunity for those in our community who are considering a career in automotive technology, certain concentrations in engineering or automotive technician programs.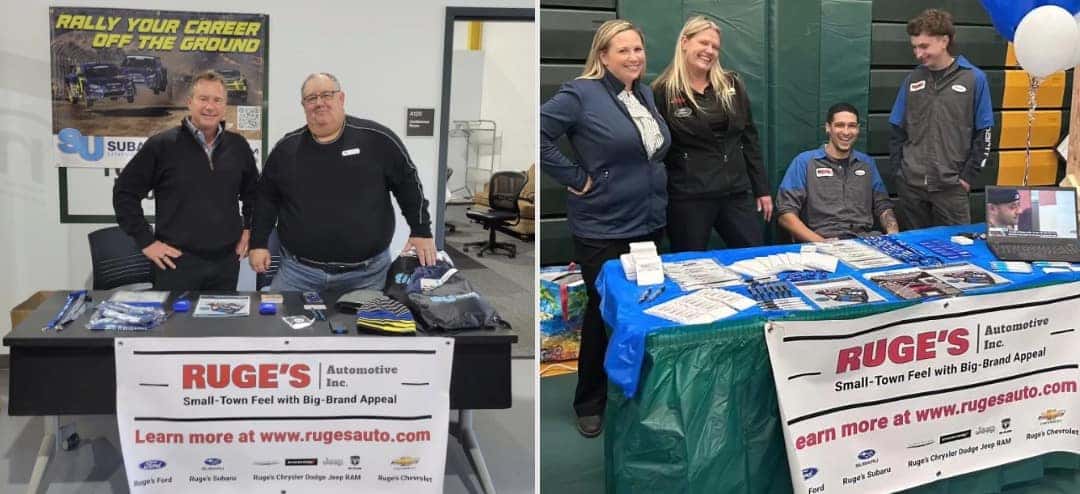 Animals
As with most of our employees and customers, we are big on supporting animals around the Hudson Valley. For the past few years, we have teamed up with the Dutchess County SPCA during the month of October to sponsor the adoption fees of dogs and cats to help find them new homes. Throughout the month, we also collect donations of food, toys and other wish list items for the shelter right in our Subaru showroom! To help support the DCSPCA, see their wishlist here!

Holiday Giving
During the holiday season, we support the Toys for Tots Drive and host drop-off locations at each of our stores. In addition to Toys For Tots, we recently Partnered with the Angels of Light -- Hudson Valley. This program has allowed us the opportunity to host a giving tree during the month of December where we can support a local family for the holidays!
Youth Sports
One of our favorite ways to get involved with the community is through youth sports. For the last few years, we've been able to sponsor the Red Hook Youth Soccer, Taconic Little League, and the Town of Washington Recreation.

Other Events Around the Hudson Valley
The Ruge's Auto Group is proud to be a Founding Sponsor of the Millbrook Marathon (by the Eastern Dutchess Road Runners Club). This marathon rolls around each Spring, and this years race will take place on Sunday, April 16th,2023 - if you're interested in participating or watching!
Each October, we support Breast Cancer Awareness Month by sponsoring for Miles of Hope Breast Cancer Foundation Annual Community Walk. For the The Miles of Hope Foundation helps provide funding and assistance to those who are affected by Breast Cancer right here in the Hudson Valley. For the 2022 walk, Team Ruge's raised over $2,000!