What Kind of Chevys Do We Recommend for Millbrook Drivers?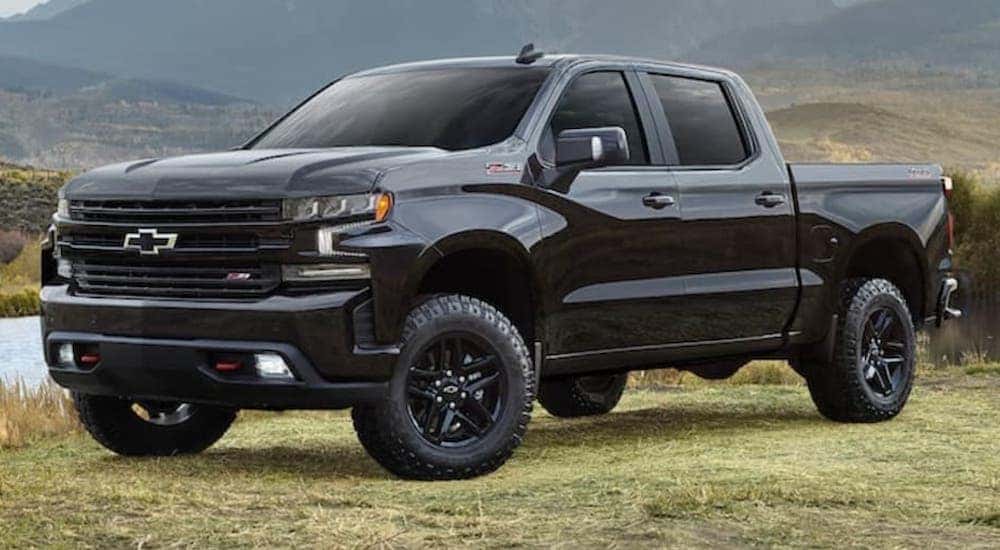 There's nothing like Millbrook—a little nook about one hundred miles north of the Big Apple. While not only serving as a beautiful pitstop for travelers going between New York City and Albany, it's also home to over 1,000 residents who need something to drive that's both high quality and worth their money. Finding the right Chevy dealership in Millbrook has never been easier, and this is all thanks in part to Ruge's Chevrolet—a dealership that works hard to provide the pinnacle of automotive service to each of our customers. Whether you've recently moved to Millbrook, or perhaps you're a lifelong resident, it's not far-fetched for both to ask the same question: what Chevy vehicles do we at Ruge's Chevrolet recommend to our community in Millbrook?
Although it may seem redundant, there's not a single vehicle in Chevy's lineup that we wouldn't recommend to a driver in Millbrook. The catch, however, is that the kind of vehicle you purchase needs to pique your interests, or in most cases, a vehicle that can keep up with your daily hustle, no matter how busy. To counter this, we've selected some vehicles that we feel are the true highlights that the 2022 lineup has to offer. And, we'll discuss trims and packages a bit too. From pickup trucks, SUVs, and more, Chevy has a diverse lineup of vehicles that appeal to a wide range of drivers. So, let's start talking about some highlights.
The 2022 Chevy Silverado
To start, the first vehicle we recommend to those Millbrook drivers looking for something powerful is the 2022 Chevy Silverado. What makes the Silverado so special? Well, looking at its sales numbers, where it comfortably sits at second place on the list of the best-selling vehicles in the United States, tells us plenty of what we need to know. What it doesn't tell us, however, is why that is. Something that we consider to be a large factor in its success is its price-to-performance ratio, along with its many modern-day amenities such as safety features, tech, and the utmost comfort.
The base Silverado model, the WT, starts at an MSRP of $33,800.[a] Among the features you can expect, you'll get a strong Durabed in the back, Chevy Safety Assist standard, and its aforementioned excellent performance. Other trims in the list include the Custom, which retains the powertrain from the base model, a turbocharged 2.7L I-4 engine paired with an 8-speed automatic transmission.
The base powertrain combo has an output of 310 hp and 430 lb-ft of torque, even for the base model, but one key difference the Custom has over the WT is a Trailering Package that includes trailer hitches and a bump in towing capacity, among others. However, if you opt for a trim such as the High Country or LTZ, you can go with an available turbo-diesel 3.0L I-6 engine paired with a 10-speed automatic transmission, which also sports a towing capacity of 13,000 lbs. Trims such as the Custom onwards also replace the 4-way manually-adjustable driver's chair with a 10-way power-adjustable driver's chair. Millbrook is a cozy village, so why not be comfortable while driving around it?
There are also a host of packages that we also recommend for the Silverado. Some of these packages, referred to as convenience packages, include the Convenience Package I, II, and Custom. The Convenience Package I includes amenities such as a leather-wrapped steering wheel, heated seats, dual-zone automatic climate control, and much more. Convenience Package II, which is tailored for those who plan on towing, includes a Trailer Brake Controller and a built-in hitch-guidance system built directly into the infotainment center. The Custom Convenience Package then adds features such as an EZ Lift tailgate, which can be incredibly helpful for professionals, a Remote Start system, and more.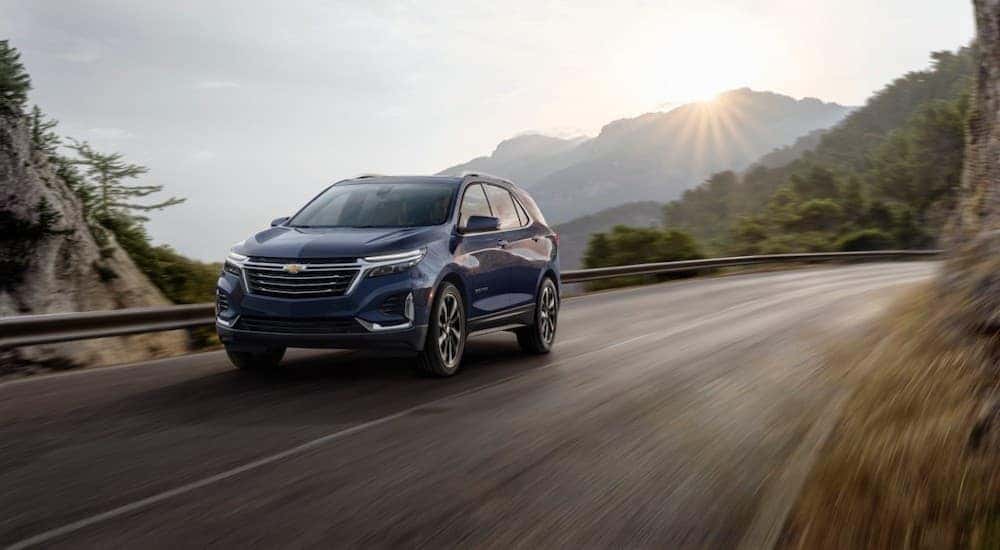 The 2022 Chevy Equinox
The 2022 Chevy Equinox is a fantastic choice for anyone looking for a fuel-efficient and amply powerful SUV that's also quite spacious too. It's especially true for drivers in Millbrook that regularly driving to surrounding towns and cities is the nature of living in such a small yet peaceful village. And if you're going to be doing a lot of driving around the surrounding Millbrook area, you might as well be doing it with a vehicle with great fuel efficiency. For those who often travel with multiple passengers looking to spend less time at the pump and more time on the road, meet the Chevy Equinox.
The Equinox is a compact SUV that offers excellent mileage, but how is that possible? The admirable fuel efficiency ratings of 26 MPG (miles per gallon) in the city and 31 MPG on the highway are created by its turbocharged 1.5L I-4 engine paired with a 6-speed automatic transmission, which creates 170 hp and 203 lb-ft of torque. This isn't bad, especially for the base model, known as the LS, which shares the same performance, regardless of its low starting price of $25,800.[a]
Like the Silverado we mentioned prior, Chevy Safety Assist comes standard, but the Equinox takes it one step further with a standard implementation of wireless Apple CarPlay and Android Auto. Not only do these features not come standard on vehicles such as the Silverado, but the wireless variants of these two features are not present at all.
However, as you may expect, these two vehicles aren't targeted toward the same type of shopper. The following three trims for the Equinox, the LT, RS, and Premier, take the standard features further. For example, the LT comes with an 8-way power-adjustable driver's seat instead of the 4-way manual driver's seat that comes standard with the LS. The RS and Premier also add additional safety features on top of the pre-existing ones, such as Front and Rear Park Assist, for example.
As far as packages go, there are a few repeats from the Silverado, as mentioned earlier. The Driver Convenience I Package is one of these repeats, so you can expect the same dual-zone automatic climate control, leather-wrapped steering wheel, and so on. This can also be combined with the Driver Confidence Package, which vastly improves the safety feature set yet again, adding useful technology such as Rear Cross-Traffic Alert, Lane Change Alert, Rear Park Assist, and much more. In total, there are three Driver Confidence packages, and it's with the third package that you'll get extras such as Adaptive Cruise Control and a wider camera viewpoint on your infotainment center thanks to the HD Surround Vision camera. No matter where you live, safety features are crucial to have with a new vehicle, and Millbrook drivers are no exception.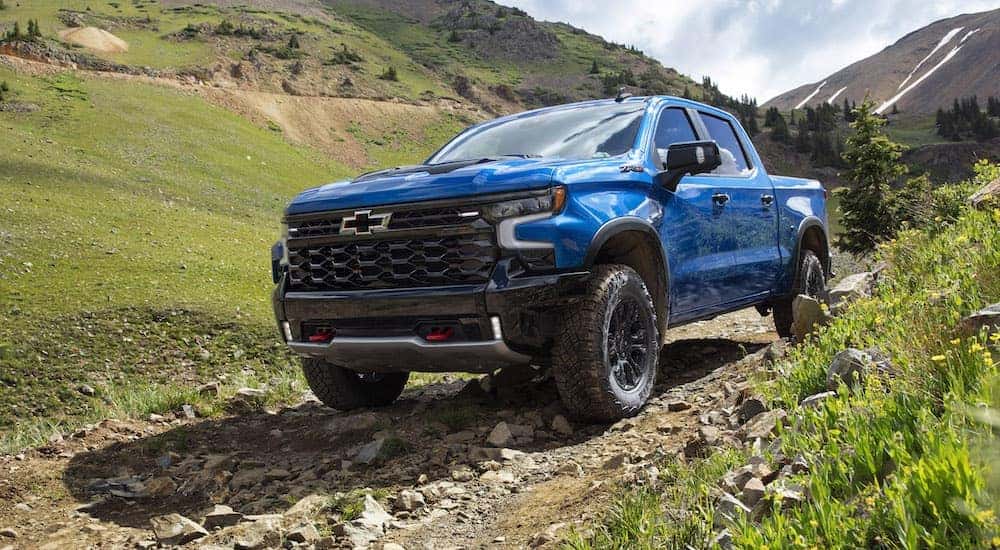 There's More Where That Came From
The Silverado and Equinox are two peas in a pod, but they're not created equal. Sharing the Chevrolet branding is a significant advantage for these two vehicles, and it's something that's shared with every vehicle within Chevy's lineup. It's not just the Silverado and Equinox that are worth your attention, but these two vehicles are undoubtedly highlights within the lineup. Between the trim levels, packages, performance, efficiency, and so much more, there are a striking number of reasons why you should pick a Chevy vehicle as your main ride of choice in and around Millbrook. To find all these vehicles and more, or to simply learn additional information about the latest vehicles we offer, contact us at Ruge's Chevrolet and let our team show you everything Chevy offers Millbrook drivers.
---
[a] MSRP may change without notice. See dealer for complete details.