Top 10 Chevy 2022 Highlights That Excite Car Shoppers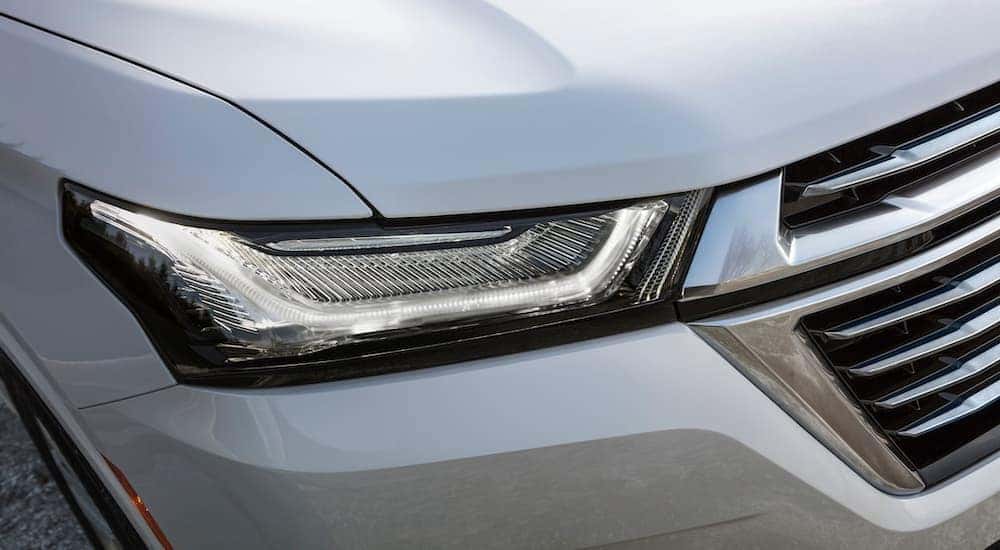 There are a lot of big new model year improvements and releases for Chevy's 2022 line-up. Lots of potential car shoppers looking for a new vehicle are probably already looking to buy the latest and greatest that Chevy has to offer, and a lot of it has to do with the kind of features that have earmarked some of their top nameplates. Today, we're going to be going over some of the 2022 highlights that are bound to have car shoppers excited to visit Ruge's Ford, your new Chevy dealership, to get their hands on some of the most popular vehicles on the market. Let's not waste any more time, as you're probably just as eager as we are to dive into the top 2022 highlights that undoubtedly make shoppers excited to browse Chevy's 2022 line-up.
#10: Sleek New Exterior Design for the Traverse
The 2022 Chevy Traverse has received an exterior refresh. It's the big new update for the model year, giving the roomy three-row midsize SUV a more refined look. If you want a midsize SUV that embodies a measure of class and elegance that you felt was missing from the segment, the Chevy Traverse delivers in spades. The all-new front fascia has a much more luxury-inspired look than the previous model year. The LED headlamps and tail lamps have been given leaner and more articulated designs to coincide with the bolder and more symmetrical aerodynamic frame. With sportier wheels and brand new exterior colors, the 2022 Traverse makes for an excellent midsize luxury SUV.
#9: Electronic Limited-Slip Differential for the Tahoe/Suburban Z71 Trims
The electronic limited-slip differential for the Z71 trims on the 2022 Chevy Tahoe and 2022 Chevy Suburban means better stability management through torque distribution and overall improved traction control. This makes the Z71 trim look a lot more attractive for those who were considering a Tahoe or a Suburban for trails, off-road pathways, or off-the-beaten-path excursions, whether for regular travel or a weekend getaway. The electronic limited-slip differential is a good game changer when it comes to improving overall handling, and anyone who was interested in either full-size SUV would probably thoroughly appreciate the availability of extra traction control.
#8: Multi-Flex Tailgate Available On All Silverado 2500/3500 HD Trims
One of the most innovative and utilitarian features to make its way into the Silverado line-up has been the Multi-Flex Tailgate. This unique tailgate feature allows truck drivers to utilize multiple gate positions for all manner of different work requirements. With six different fold-out, fold-down, and load-stop functions, the Multi-Flex Tailgate is now available as a feature on all Silverado HD trim variations across the 2500HD and 3500HD series. This makes the heavy-duty variants of the Silverado so much more attractive for those who were interested in visiting a new Chevrolet dealership to get their hands on a Silverado HD that comes packed in with the highly touted Multi-Flex Tailgate.
#7: 12% More Performance for the Trax
The Duramax turbo-diesel and high-end V8s that many popular Chevy vehicles house are typically the powertrains that get the most attention. But don't let the popularity of specific power plants overshadow the fact that Chevy has also been working to improve the performance of the more economical offerings, too. A perfect example of getting more for less is the 2022 Chevy Trax, with its turbocharged DOHC inline 4-cylinder receiving a slight performance boost for the model year. With 155 horsepower and 177 pound-feet of torque, the Trax now offers a 12% increase in overall horsepower and approximately 20% more boost to the torque. This means you get better off-the-line performance, more acceleration, and better overall handling out of the Trax than ever before.
#6: Wireless Apple Carplay and Android Auto for the Equinox
Apple CarPlay and Android Auto have been two of the most popular tech features that have made their way into vehicles since about 2015. The popularity of smartphone integration into modern-day vehicles has only exploded, with more vehicles offering faster integration, more integration, and new ways to integrate with each new model year. The 2022 Chevy Equinox is one of those SUVs that is continuing to embrace the new wave of technology, with wireless Apple CarPlay and Android Auto being made available for the model year line-up, meaning you no longer need any cords whatsoever to pair your smartphone to your Equinox. This makes the 2022 model year that much more enticing for those visiting a new Chevrolet dealership in hopes of getting their hands on a tech-rich midsize SUV that has the latest and greatest features available right out of the gate.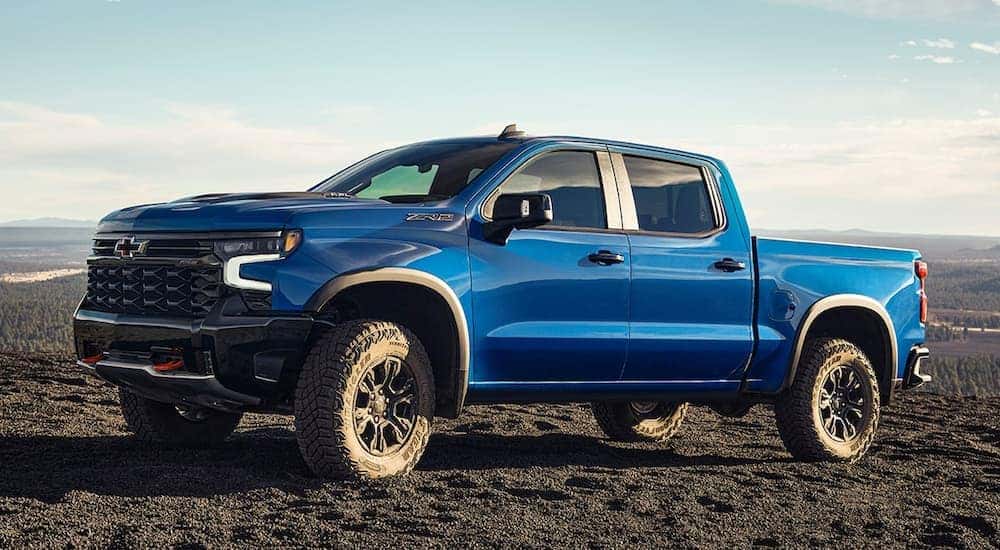 #5: The Silverado 1500 ZR2
Have a penchant for off-road driving? Well, the 2022 Silverado 1500 ZR2 is the perfect full-size solution for those looking to visit a new Chevrolet dealership for a light-duty off-road pickup that's fully featured, stylish, and also capable of fulfilling its utilitarian functions as a truck. Imagine a fully outfitted Silverado 1500 that can tow, trailer, and haul the cargo you've always expected of it, but with racing-inspired upgrades, including Multimatic DSSV 40mm dampers, front and rear e-lockers, and specially tuned suspension for off-road travel? Well, that's what the ZR2 offers. With 33-inch off-road MT tires, skid-plates, and the ability to haul up to 1,440 pounds in the bed and 8,900 pounds via trailering, the Silverado ZR2 gives truck shoppers every reason to be excited.
#4: Google Built-In Infotainment Assistant
One of the more significant 2022 highlights for the line-up of Chevy vehicles is the inclusion of the Google Built-In suite. This infotainment assistant is more than just about infotainment; it's also about utility. The Google Built-In infrastructure gives drivers of Chevy's 2022 model years the ability to easily and quickly find and access their apps, media, and vehicle health information either through the HD touchscreen or through simple voice-activated commands. What's more, the Google Built-In suite also includes Google Maps for easy navigation and Google Play for accessing the latest apps directly from the storefront. If you enjoyed the tech offerings in Chevy vehicles before, you'll love them even more now with Google Built-In at the ready.
#3: 12.3-Inch Diagonal HD Digital Cluster for the Tahoe/Suburban
On the subject of infotainment, the popular family-size SUVs from Chevy have been on the receiving end of a very exciting update for 2022 in the form of the 12.3-inch diagonal HD digital instrument cluster. This gives you access to a complete readout of telematics and important vehicle information right from the comfort of the driver's seat. What's more is that the digital instrument cluster allows you to customize what you see and where, so you can personalize your driving experience and how the information is conveyed to you. It's a true innovation for those who want a more personalized driving experience while benefiting from today's technological capabilities.
#2: The Silverado 13.4-Inch Diagonal HD Touchscreen
More is always better. In this case, having more screen real estate to work with when it comes to everything from accessing apps and shuffling through your media to viewing the multiple trailer cameras and checking on the vehicle health of the Silverado makes everything easier and more intuitive to use. With the 2022 Chevy Silverado 1500, you now have a 13.4-inch diagonal HD touchscreen in which to make use of during your travels. Standard on the LT, RST, LT Trail Boss, ZR2, LTZ, and High Country, you can experience the Chevrolet Infotainment System like never before, with a clearer, more crisp screen, larger icons to access, and a more robust graphics display.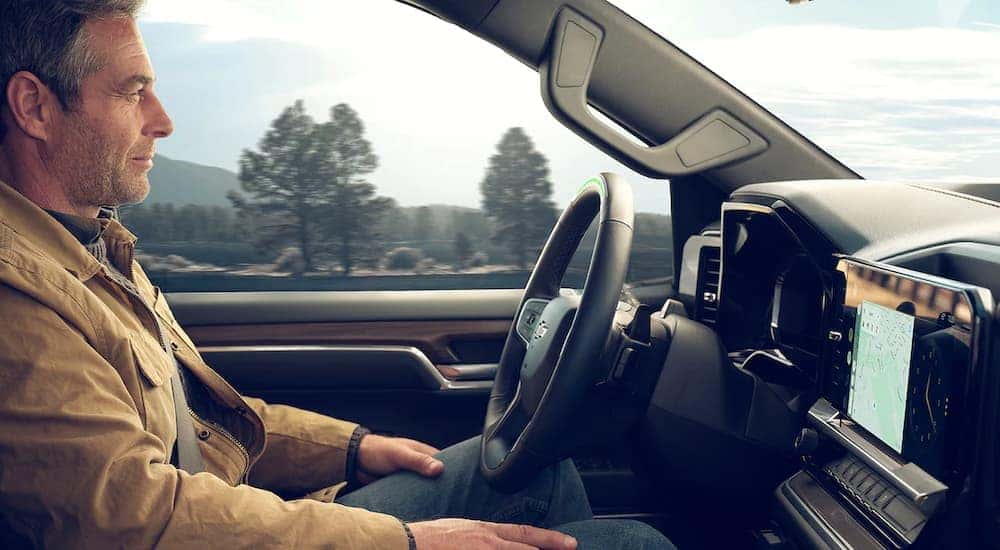 #1: Super Cruise Semi-Autonomous Driving
Whether you knew it was coming or not, the Super Cruise feature is one of the most innovative tech enhancements to be made available for today's automobiles. Making use of both the Chevy Safety Assist and the multitude of trailering technology available for the Silverado, the Super Cruise feature expertly navigates up to 200,000 miles worth of road across the United States and Canada with semi-autonomous, hands-free driving. You can make use of the Super Cruise feature whether you're trailering heavy cargo or driving solo, and it gives drivers a completely renewed sense of relaxation without having to deal with the micromanagement and stress of regular driving. If there's one thing that many shoppers would be compelled to visit a new Chevrolet dealership for, it just might be the Super Cruise feature.