A Look at Some of the 2023 Chevy Model Highlights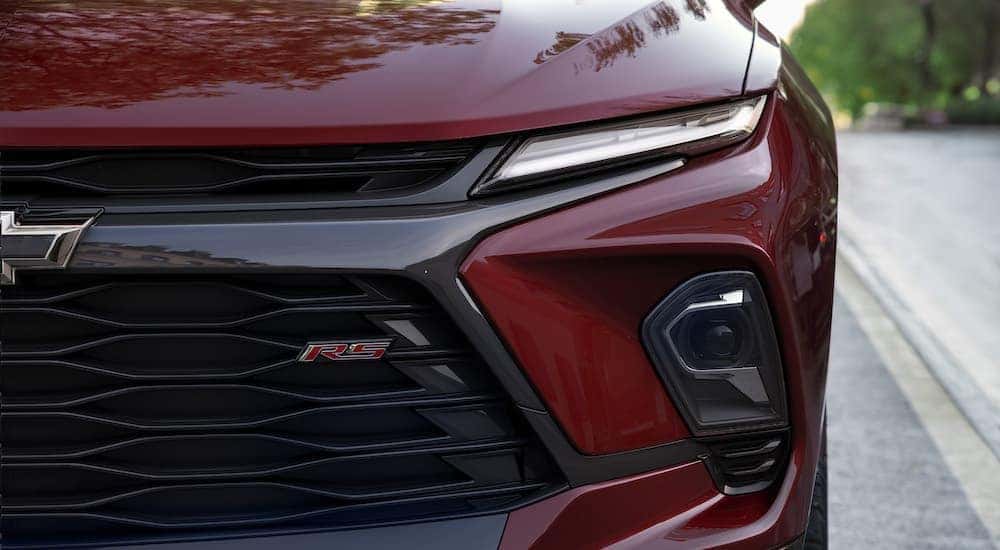 If you're reading this, congratulations! You are a thoughtful car buyer, looking for that perfect blend of bells and whistles and reliability to get you from point A to point B in style and safety, all for the right price. That's why you're considering a Chevrolet, and we can't blame you. Since its founding in Detroit over a century ago, Chevrolet has represented all that's good in American car manufacturing; it's even J.D. Power's most awarded brand for new vehicle quality.
So let's talk about the highlights of the 2023 model year. Ruge's Chevrolet has been in business almost as long as Chevrolet itself, beginning as a one-pump Sunoco gas station in 1935 and growing into the dealerships you see today. So when you're looking for a Poughkeepsie Chevy dealer to talk you through your options, be it a compact sedan or a pickup that can haul it all in the Hudson Highlands, we're here for you, located conveniently in Millbrook, NY. Let's take a look at some of the 2023 models that have us excited.
Notable Upgrades in the 2023 SUV Lineup
The Blazer has been a Chevy staple since 1969, and its current version has a refreshed styling that includes a new grille design, LED daytime running lamps, and freshly designed tail lamps. There are also new 18, 20, and 21-inch wheel options available. A 10-inch diagonal center screen is now available on all models, with wireless charging being standard on upper trims, such as the RS and Premier. Adaptive cruise control has also been expanded to the lower 2LT and 3LT trims. There are also three new available extra exterior colors in sterling gray, copper bronze metallic, and a radiant red tintcoat.
The biggest changes on the 2023 Trailblazer are purely cosmetic, featuring a variety of new color options such as nitro yellow, sterling gray metallic, fountain blue, and an iridescent pearl tricoat roof color. However, it remains ready to meet any challenge and is still surprisingly spacious for its size, thanks to a two-tier cargo storage system and an over eight-foot max cargo length. The top-of-the-line RS trim has a blacked-out exterior, specialized grille, and dual exhaust, while the ACTIV version brings enhanced performance and comfort even on bumpy terrain.
The 2023 Equinox doesn't just come with a few new exterior color options; it also comes with a new 1.5-liter turbo engine standard across all trim lines, with an output of 175 hp with 203 lb-ft of torque. With over ten more feet of cargo space behind the second row of seats than the Trailblazer, the Equinox continues to be a standard bearer in its class.
Changes to the 2023 Chevy Traverse are subtle, with two new paint colors and a standard wrapped steering wheel and shift knob on all but the lowest trim line. A power liftgate and power-folding, heated, external mirrors are available while being standard on the Premiere and High Country lines. Adaptive cruise control and surround vision are standard on the upper and medium trims, all powered by a 3.6-liter V6 engine, generating an impressive 310 hp and 266 lb-ft of torque. In addition to the Traverse's strength, it provides nearly 100 square feet of available cargo space, continuing its reign as a top-class mid-size SUV.
The 2023 Tahoe is, as Chevrolet likes, "the most versatile and advanced Tahoe for a reason." or multiple reasons, really. One of those is that Super Cruise, the industry's first true hands-free driver assistance technology for compatible roads, is now available on the upper Premier and High Country Trim lines. The Tahoe also boasts first-in-class four corner air ride adaptive suspension on the Z71 and High Country trims, while magnetic ride control is standard on the upper trims and available on others. You'll be hard-pressed to find a more comfortable and stylish ride in a full-sized SUV.
For 2023, the Suburban echoes the Super Cruise, adaptive suspension, and magnetic ride control benefits of the Tahoe in a slightly larger format. Three engine choices offer a variety of capabilities, including the standard 5.3-liter V8 engine, along with a 6.2-liter V8, and a 3.0-liter diesel option. With an available 144.7 cu.ft. of storage space, the Suburban leads the class in size and style with six unique trims to fit your busy lifestyle.
New Offerings in Chevy's 2023 Truck Models
Sometimes, you're focused more on hauling loads than people. The 2023 Chevy truck options offer lots to love. The newest Colorado takes the mid-size truck segment to another level with an array of design and feature enhancements. The 2023 model now has three off-road versions and four distinct interior trims featuring a standard, class-leading 11.3-inch infotainment system. It also offers three variations on the smaller Silverado's proven 2.7-liter turbo engine. Scott Bell, global VP of Chevy, says that "the all-new Colorado is enhanced in every way. With its rugged and sporty styling, enhanced capability, new technology, and customization options, it's designed to do more for discerning customers and still offer them great value." We'd have to agree. Power and performance: that's the 2023 Colorado.
Of course, we can't leave the mighty Chevy Silverado off of this list. The first-ever Silverado ZR2 Bison is a special edition for 2023, one that helps the Silverado attack the trails, complete with rocker protection, unique skid plates, and a custom front bumper. The popular 3.0-liter diesel engine also gets an upgrade, increasing its output to 305 hp and 395 lb-ft of torque. VP Scott Bell says, "the 2023 Silverado ZR2 Bison unlocks the pinnacle of the nameplate's off-road capability." The ZR2 Bison was made for off-the-pavement adventure, and we can't wait to see what it's truly capable of.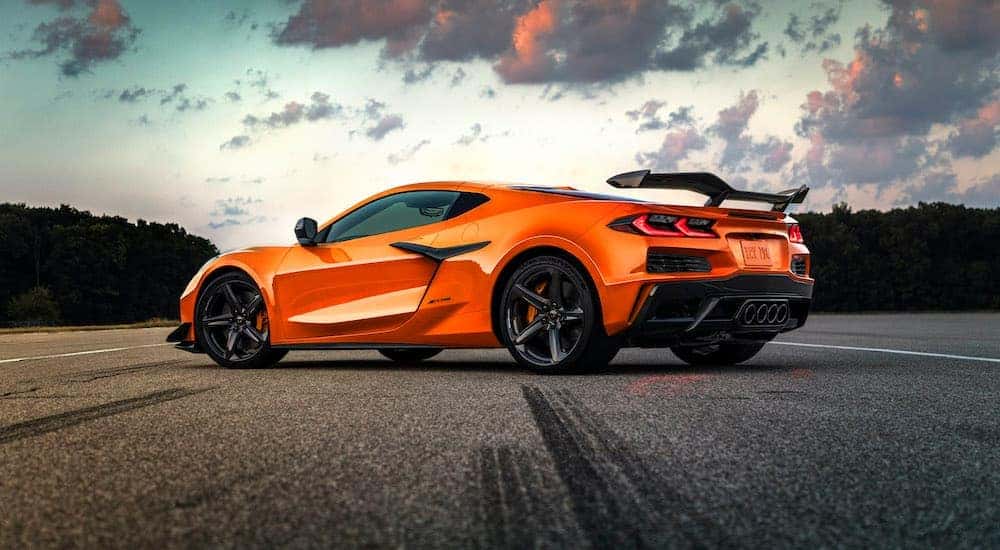 Introducing the Corvette Z06
The only new car for the 2023 Chevrolet model year isn't just any car; it's the Corvette. And it's not just any Corvette; it's the all-new Corvette Z06. Chevy has been making the Corvette since 1953, and it is currently the only two-seat sports car made by a major U.S. manufacturer making it one of the hottest topics at Chevy dealers. Z06 has been used as a Chevy nameplate for almost as long as Corvette, so it was only natural these two powerhouses would join forces. GM president Mark Reuss summarizes by stating, "The new Corvette Z06 defines the American supercar." To specify, he says, "it builds on the distinctive design and groundbreaking dynamics introduced with the mid-engine Corvette and elevates them to deliver refined but uncompromising track capability with world-class performance."
So what does that mean for you? First, the 2023 Corvette Z06 has an all-new 5.5-liter LT6 engine, the highest horsepower naturally-aspirated V8 to hit the market in any production car. This engine is hand-assembled by master engine builders at the assembly plant in Bowling Green, KY. It also has a 3.6-inch wider stance than the most recent Corvette Stingray, and its unique front fascia helps channel air to cool that powerful engine. The driver mode selector lets you tailor over a dozen features, including variations on traction control, as well as having twelve different exterior colors, seven different interior colors and wheel packages, six brake caliper colors and seatbelt options, and even three different seat choices. Customization is the name of the game here, so when you're in the Z06, you're in the perfect Corvette for you.
What's New in Chevy's All-Electric Vehicles
The Chevy Bolt premiered in the US for the 2017 model year, and immediately was named one of Time Magazine's Best 25 Inventions, along with other more-recognizable titles, like Motor Trend's Car of the Year. The 2023 models have an advanced 65+ kilowatt-hour lithium-ion battery pack which helps the Bolt have an EPA-estimated 259-mile electric range on a full charge. It also boasts a rapid response (0-60 in 6.5 seconds!) and 266 lb-ft of near-instant electric torque, so you never feel like compromising performance.
While the Bolt features an impressive 36 inches of rear leg room and nearly 57 cu.ft. of storage space, you sometimes need a bit more room. Luckily for you, the Bolt EUV received an upgrade for 2023, as well. It sits a bit higher than the EV, with even more room for your passengers in the rear, along with the available Super Cruise technology for hands-free driving on compatible roads. The best part of the 2023 Bolt EV and EUV is that they're both over $6,300 less than previous versions. Electric pays both at the pump and here at the dealership!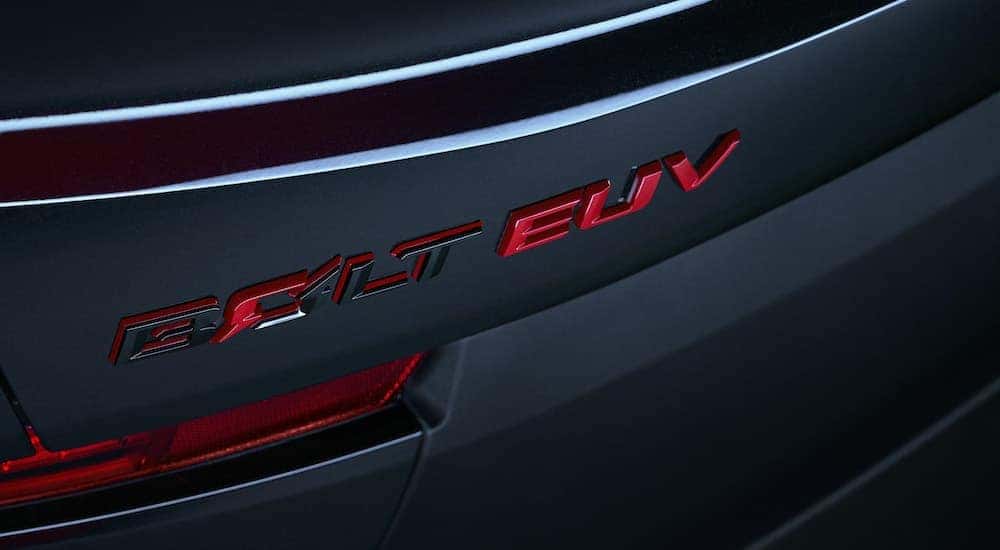 To 2023 and Beyond
Chevy has been an American standard since 1911, and its options for 2023 bring more features (and colors!) than ever. At Ruge's Chevrolet, we're here to talk you through all the brand new features on these stalwart rides, whether you want the style, speed, and handling of a Corvette, a pickup truck that can handle the challenges of the job site or an efficient electric option.
Whether you take Interstate 44 or State Highway 55, we're an easy drive from Poughkeepsie or anywhere else in the Hudson Valley. We are a third-generation owner here at Ruge's Chevrolet, and Kristen and her team are just as committed to getting you into the right new car as her grandfather Joseph was. Chevrolet is the epitome of American automobile manufacturing, and there are so many great new features for the 2023 model year. Contact us or come by today for a test drive to enjoy the best and brightest vehicles on the road!